COMBINED EFFORTS FOR THE DEVELOPMENT OF KAGULU ROCK TOURISM SITE
The Kagulu Rock climbing Challenge is back this year and will happen on 20th August 2022. In a bid to have it very successful post Covid, a meeting was called to iron out issues that were hindering development from taking place.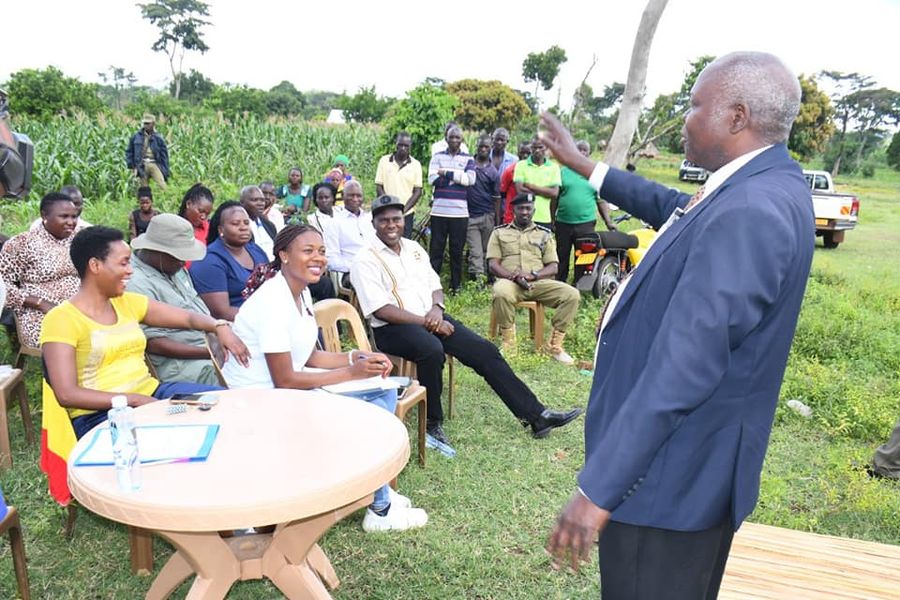 The government of Uganda through the Ministry of Tourism, Wildlife and Antiquities has so far put close to 500 millions on this site and this is evidenced by the permanent steps constructed to uphill for better and secure climbing. This money is off the 2billion secured for the development and transformation of different tourism sites in Busoga region. Other things that were supposed to have been put in place by now include sanitary facilities, tourism information centre, water facilities and some to be put in the near future include Monuments, parking among others to make it a better tourism site. Mr. Lyazi Vivian who represented the Ministry reassured of their commitment to put in place all that is required to transform Kagulu Rock site into a better tourism site that will keep attracting many people.
One of the hinderances to this success has been land ownership since government can't develop where land ownership isn't clear or is contested. After the meeting, a place was identified for set up of sanitary facilities before the climbing challenge of this year.
The Attorney General of Busoga Kingdom Owek. Kafuko Ntuyo advised that the land title of the area will be processed in the names of Busoga Kingdom in trust of Bugabula Budiope Chiefdom but this will not affect people living there as they can proceed to develop where they stay. The Minister for Tourism and Heritage Busoga kingdom Owek. Hellen Namutamba assured people that this site has not been sold to anyone as some people were spreading false information. It's a heritage site and it belongs to Busoga kingdom and encouraged people to continue taking good care of it.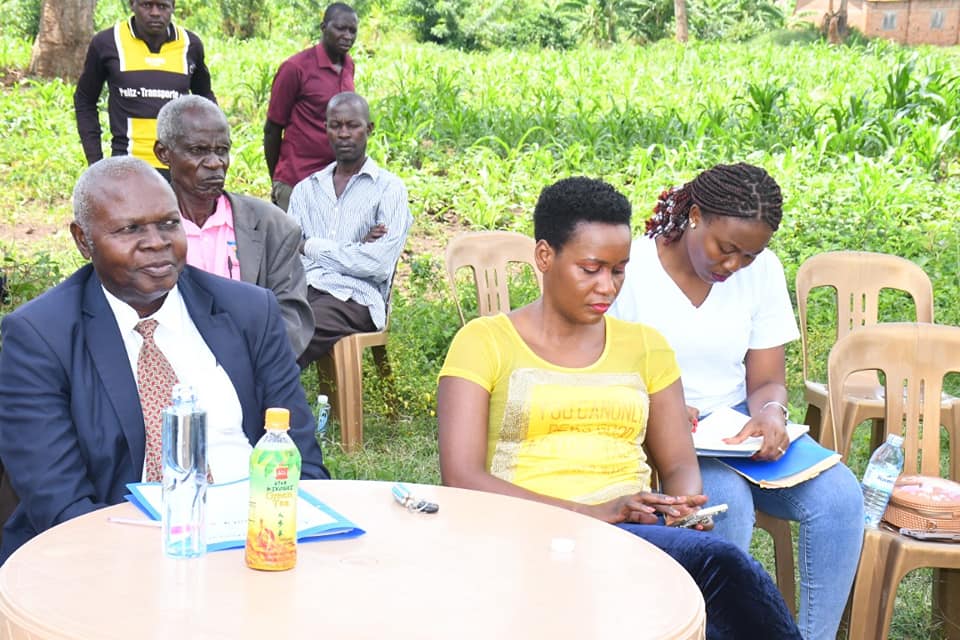 The Chairman LCV Mr. Kanaku Michael pledged to work with his team at Buyende district local government to have the land title processed to have development take place.
The RDC of Buyende district Mr. Balwaniregha Denis Ephraim pledged to protect whatever will be showed to them as belonging to Obwakyabazinga bwa Busoga around the site. Security is guaranteed all through.
This meeting was also attended by DPC Buyende district, Senior tourism officer Buyende District, Land officer, Accounts personnel, Councillors, Chairperson LC3, LC1 chairpersons, other officials from Busoga Kingdom and the Local community members.