1st Runner Up, Miss Tourism Busoga, Queen Kasoga Winnie and Miss Tourism Bunha Queen Tabuuza Eunice, turned into attractive tourist attractions.
During the grand celebration of Turkey's 100 years of independence at Serena Hotel in Kampala on Monday night, Minister of Tourism & Heritage for the Busoga Kingdom, Owek Hellen Namutamba, attended the event. She was accompanied by the Miss Tourism Busoga coordinator, Queen Praise Doris Walusimbi.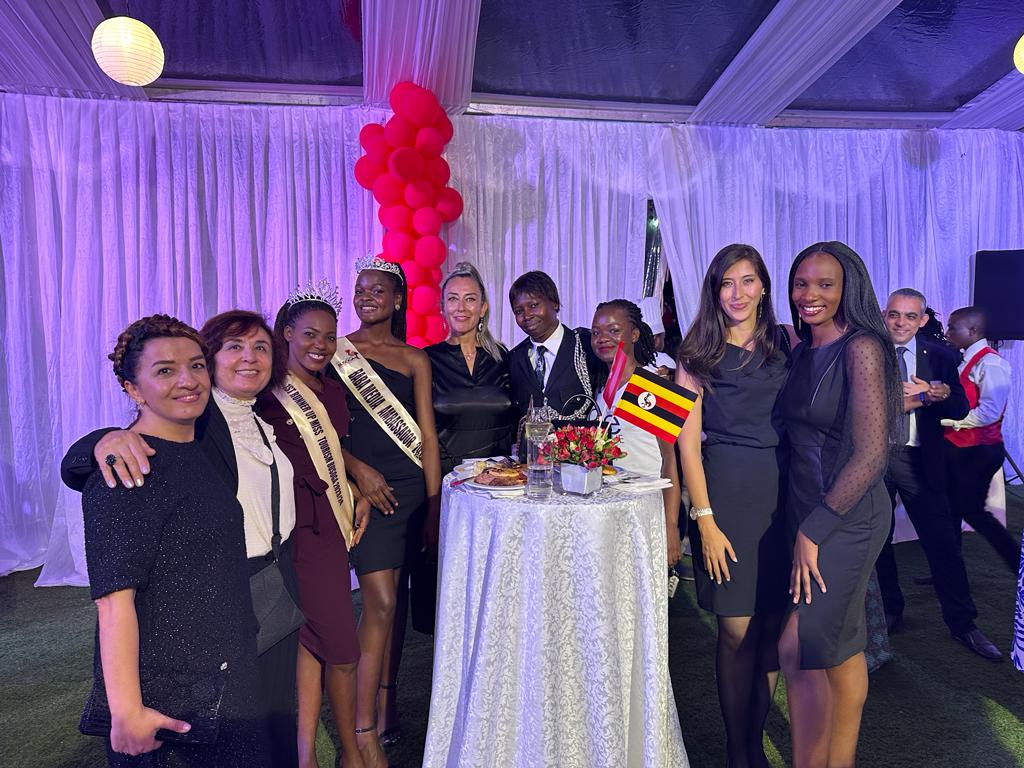 As they arrived, the radiant beauty of these queens caught the eyes of not only the Turkish delegates but also all the other guests in attendance. Everyone was eager to capture the moment by taking photos with Busoga's tourism representatives.
This incredible meeting left a lasting impression, making these beauty queens the stars of the evening, shining brightly during Turkey's 100th independence anniversary celebration in Kampala. Their grace and attraction truly added to the dignity of the event.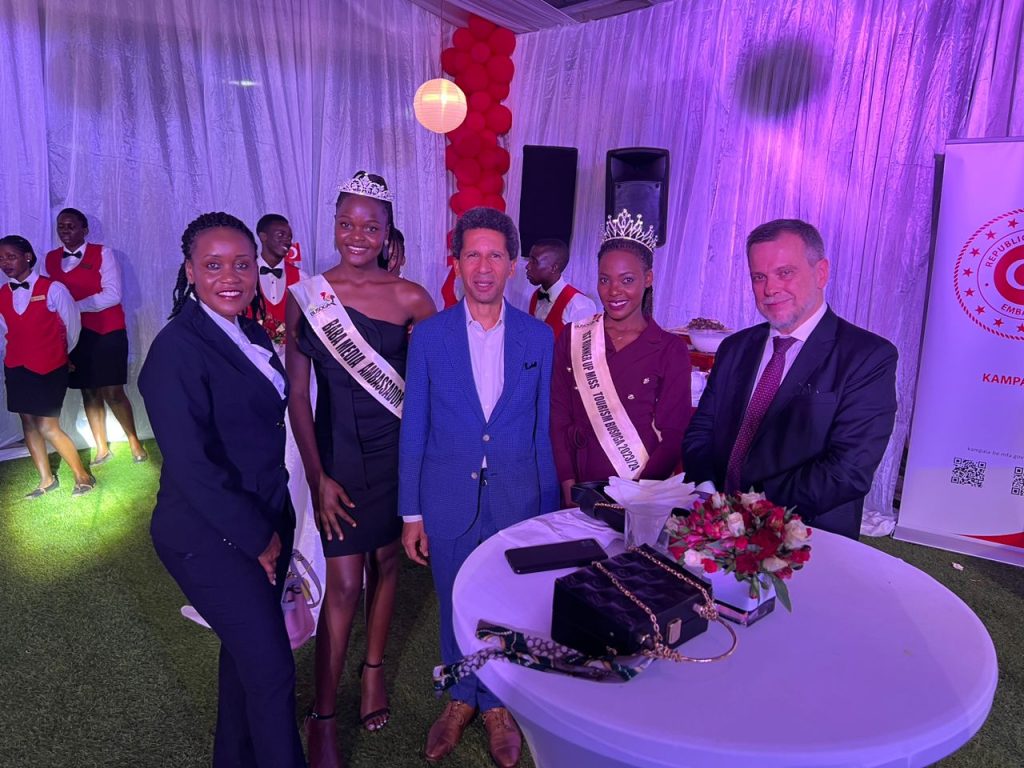 The beauty queens had the honor of meeting some distinguished guests at the event, including the State Minister of Foreign Affairs, as well as the French and Belgian Ambassadors. Additionally, the Deputy CEO of NBS TV, the Ambassador of Pakistan, and the CEO of Yuasa Investment were among the notable attendees.
During the meeting, the delegates expressed their strong commitment to cooperate with the queens in promoting Busoga tourism to the globe. They pledged to invite queens to visit their respective countries for tours, further strengthening the bonds of international friendship and promoting cultural exchange.
This promise of international cooperation added an exciting aspect to the evening, leaving everyone anticipating the future adventures of these remarkable beauty queens.